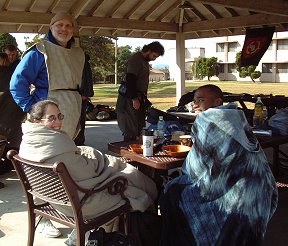 Despite the bitter cold...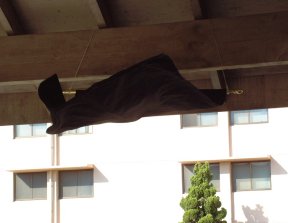 ...and wind, people showed up ready to have a good time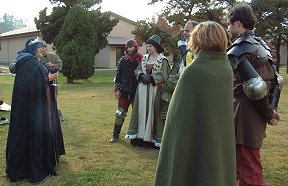 Baroness Cynesige gives the contestants a pre-tourney pep talk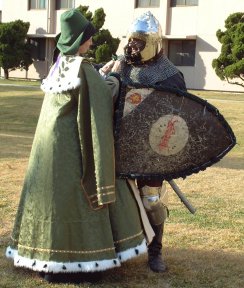 Maestra Eufemia presents her sleeve as a favour to her husband, Lord Cadogan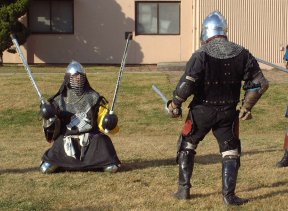 Sir Guy and Cadogan size each other up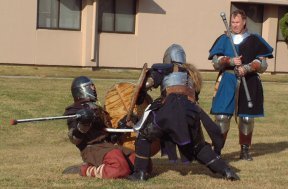 Lady Kirstin skewers Moradain

(Is that a slight look of "eew" on Fionndaire's face?)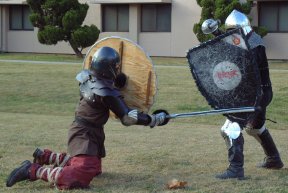 Moradain lunges for Cadogan's leg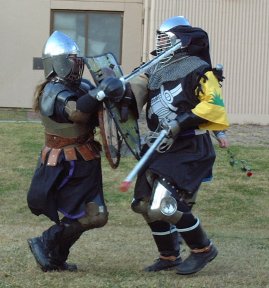 Kirstin and Guy fighting each other for each other

How ironic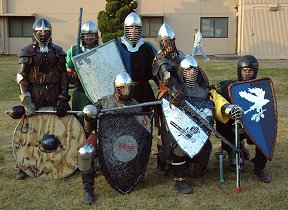 A gallant septet:

Moradain, Raefon, Fionndaire, Kirstin

Cadogan, Guy, Johan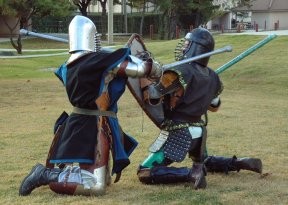 Fionndaire and Johan square off in the Champion tourney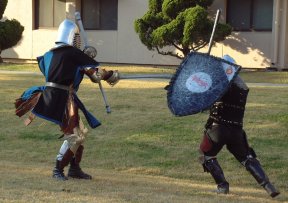 Fionndaire vs. Cadogan

Cadogan went on to win the title of Baronial Champion
Alicia, Jamilla and Kathleen judging the Arts and Sciences entries

THLady Morgan Rowanwaif was chosen as the Baronial Arts and Sciences Champion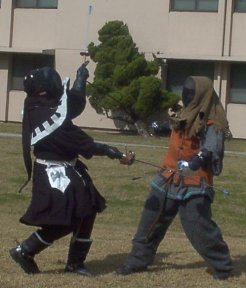 Lord Segan sponsored a "Poker Tourney" (pun intended). The winner of each bout got two cards. At the end, whoever made the best poker hand won!

Guy won with the best hand, and Moradain won the most bouts

Here, Guy and Fionndaire cross blades
Wei and Moradain face off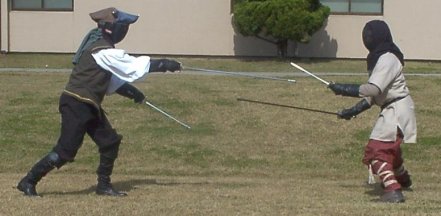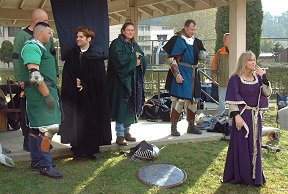 Watching the fights



Lady Lyse and Lord Segan

Aww, aren't they cute?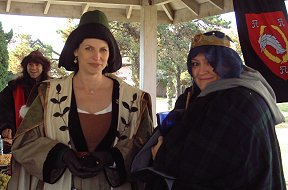 Eufemia and Her Excellency Cynesige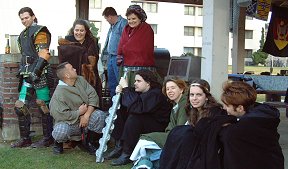 Left to right, top to bottom

Johan, Benika, Robert, Kathleen, Tom, Vincent, Leukardis, Jamilla and Brian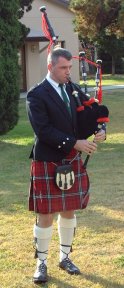 We even had a piper

Way cool!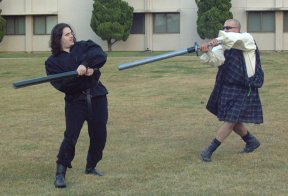 Vincent and Ethan face off with boffer weapons

The shades go well with the kilt, Ethan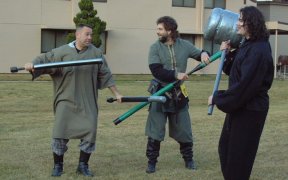 Tom, Segan, Vincent, and a muckin' big mallet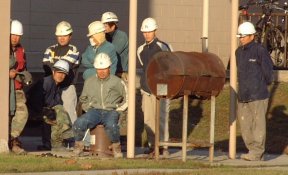 Our games attracted the attention of a nearby construction crew

Ready for feast to begin - and it was most tasty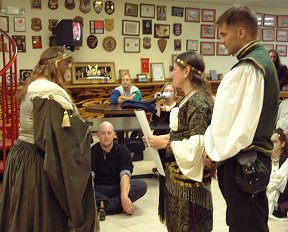 Her Excellency Cynesige's last court

Morgan is inducted into the Order of the Sea Griffon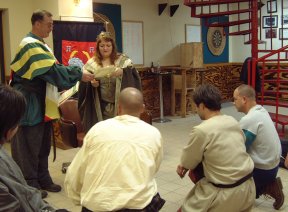 Her Excellency also recognizes Ethan, Moradain and Ron the Cook for preparing an excellent feast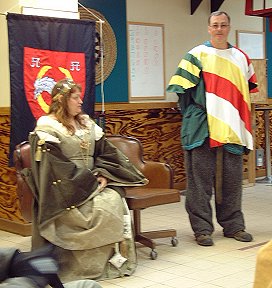 And the next Baron and Baroness are...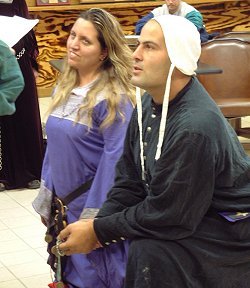 ...Sir Guy and Lady Kirstin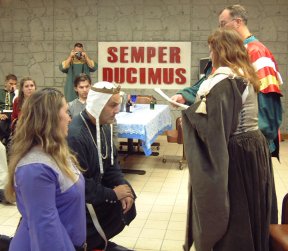 Sir Guy accepts the Baronial Coronet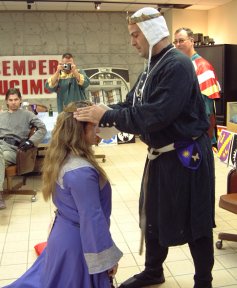 Sir Guy places the Consort's Coronet on Lady Kirstin's head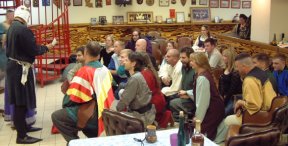 The populace swearing homage to Their Excellencies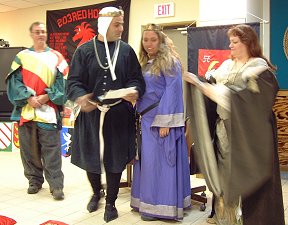 All hail Guy and Kirstin, the new Palatine Baron and Baroness

Hip, hip, huzzah!!
For even more pictures from Coronet Tourney, please click here.
Many thanks, Kirstin and Tom!!